Multi-channel messaging your way
Build and manage every aspect of customer conversations on web, mobile, SMS or in social messaging apps. Save the heavy lifting but keep full control with powerful API modules and extensions to implement any conversational use case. Benefit from rich message types, channel abstractions, regular feature updates and delivery issues handled for you.
Simplify messaging development
You don't need to become a messaging expert to enable your product with the newest channel that your customers demand. With one unified API, you'll gain access to the richest features across the broadest set of channels. You'll be ready to immediately support new channels like WhatsApp or Apple Business Chat, support payments in conversations and more.
Reliable, scalable and secure
Our cloud-based infrastructure protects you from unreliable, unpredictably changing messaging platform APIs and keeps you up, even when others are down. Every message is sent through a secure connection and stored according to strict security and compliance policies.
Expand channel support with speed and confidence
Whether you're looking to support one or many channels, we have the simplest and most reliable platform to build on. With deep relationships with each messaging platform, Sunshine Conversations ensures you'll be able to support channels and features as soon as they are released, without interruption.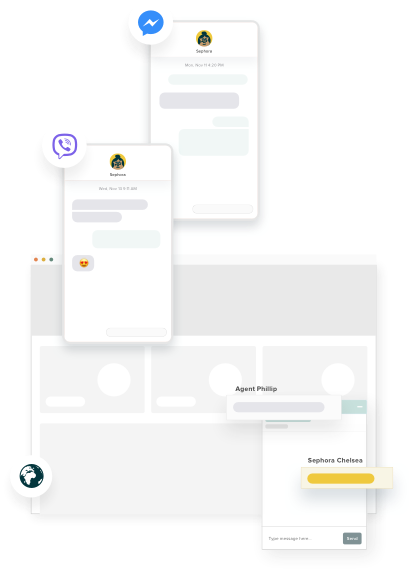 Deliver to all channels with a single API

Integrate the channels your customers are asking for, Messenger, Line, Viber and more, with a single API. Deliver the most engaging experiences on these channels using quick replies, structured messages, carousels, images, and buttons, with your message displayed in the best possible way for each. Expand your offering when new channels like WhatsApp and Apple Business Chat are released with no changes to your code.

Native messaging SDKs for iOS, Android and Web

Redistribute our private-labelled SDKs for iOS, Android and Web to enable full-featured messaging within your customers' apps or website in minutes. Take advantage of rich messaging features to elevate the experience: images, buttons, typing indicators, delivery and read receipts and more. Capture user profile metadata from your software to provide a customized service interaction.

All the channels. One seamless experience

Every message is synced across all devices and channels. Users can start conversations on one device or channel, then pick it up on another seamlessly. Conversation history remains clean, ordered and accessible through the Sunshine Conversations API.
"We wanted to ensure that our guests had the ability to message us on their preferred channel and in their preferred language. Sunshine Conversations was the only provider that met all of our global requirements, and allowed us to provide a truly personalized service that is safe and secure."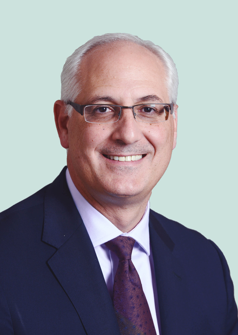 Marco Trecroce
Senior VP & CIO, Four Seasons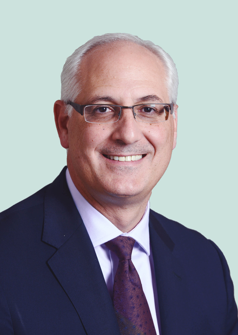 Anatomy of a webhook payload
1

2

Trigger

This is the webhook payload you'll receive for every user message

    

"trigger"

 : 

message:appUser"

,

3

4

        

"id"

 : 

"5698edbf2a43bd081be982f1"

5

6

7

        

"authorId"

 : 

"5698edbf2a43bd081be982f1"

,

8

Text

The content of the message you received

        

"text"

 : "I love your new messaging feature! ",

9

10

11

        

"received"

 : 

1444348338.704

12

Actions

Actions associated to the message

13

        

"_id"

 : 

"55c8c1498590aa1900b9b9b1"

,

14

15

16

Source

The channel from which the message comes from

            

"id"

 : 

"64+EgmmtYyL5DIyqLtWicg=="

17

18

19

20

        

"_id"

 : 

"c7f6e6dc6c3a637261bd9656f"

,

21

        

"userId"

 : 

"john@example.com"

,

22

23

User properties

Custom metadata and properties you've tracked about your user

24

            

"subscriptionDate"

 : 

"2016-11-22T16:03:56.830Z"

25

26

        

"signedUpAt"

 : 

"2015-10-06T03:38:02.346Z"

,

27

28

            

"id"

 : 

"49917bf1-4f76-4cf3-a12b-adf72349b00f"

,

29

Active client

Information about the most recently used channel

            

"displayName"

 : 

"Alexia Milton"

,

30

31

            

"lastSeen"

 : 

"2016-11-21T22:25:59.474Z"

,

32

33

            

"id"

 : 

"bf29c884-6379-4b37-90cf-f7891799b9fe"

,

34

            

"displayName"

 : 

"+1 514-962-2529"

,

35

36

Linked clients

Other channels linked by the user or from the Sunshine Conversations API

            

"linkedAt"

 : 

"2016-08-29T15:13:13.630Z"

,

37

            

"lastSeen"

 : 

"2016-11-14T22:15:20.908Z"

,

38

39

40

Client info

Additional information available on the channel

41

42

43

44

45
Best of breed documentation, how-to guides and code tutorials that make building any type of messaging experience a breeze and support you every step of the way.
Developer to developer support to get you started and for those tricky situations. Customers get to chat with us directly in our Slack channel.
Native SDKs for iOS, Android and Web as well as versioned, non-breaking API changes that lets you upgrade on your schedule and without surprises.
Manage your conversations
Sunshine Conversations gives you full control and visibility into the system with powerful tools to access all of your user profiles, messaging information and do more with your data.
Real-time event logging

Quickly get a global picture of your customers messaging usage with API event logs, delivery and billing metrics.

Direct API access

Powerful and flexible APIs give you direct access to your user and conversation data and map to every step in your user management and conversation workflow.

User profiling and metadata

Store conversations for continued context and enhance user profiles with rich metadata from chat apps, web browsers, and host OS.

Export or extend

With easy exports all your data is accessible via the API. You can build reports and dashboards to gain user engagement insights for your customers.